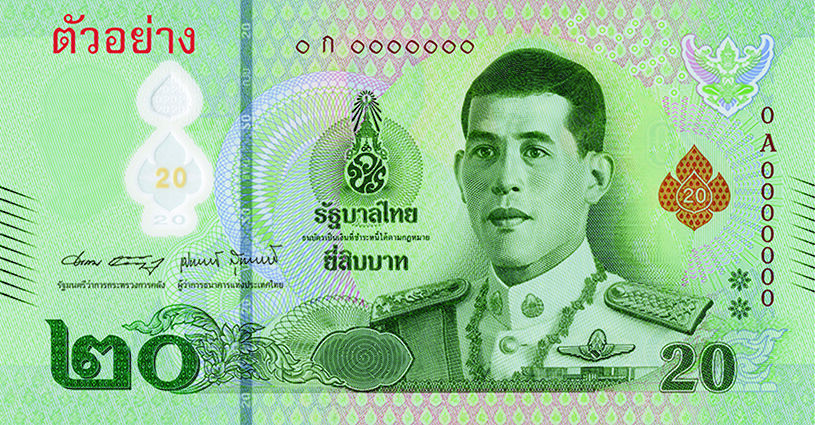 Bank of Thailand updates 20 baht note to improve hygiene and longevity
The Bank of Thailand has launched a new polyester 20 baht note. The banknote is said to be resistant to moisture and dirt, which extends its shelf life. The central bank began issuing the shiny new green baht bills on March 24.
The Bank of Thailand reported that people used the 20 baht note most often, which soiled and damaged them. In an effort to provide residents with cleaner and more durable banknotes, the material was changed from paper to polyester, which is a special plastic that does not absorb moisture and dirt. Since banknotes are now more durable, they can be used longer, which will help reduce banknote production and benefit the environment.
The new banknotes have the same pattern and color as the old ones, but their texture is different due to the new material. The bills have a smoother plastic texture that is also thicker and sharper than their predecessors. The new invoices are also more secure; they now feature a clear patch in a Thai pattern, which is apparent on both sides for added security.
The banknotes are distributed mainly by the Siam Commercial Bank, as well as by certain specialized financial institutions. Meanwhile, the old paper banknotes can still be used normally.
SOURCE Channel 7